Certificate in Dispute Management
(Code: ITP04) (Distance-Ed Program)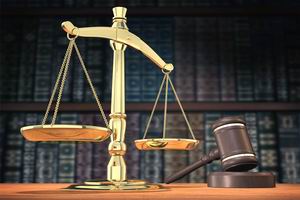 CDM is a distance learning course valid for six months from the date of enrolment. Distance-Ed programs offer the facility to study in a flexible way and fit it around your lifestyle. You can enrol at any time of year and you study entirely at your own pace, submitting your assignments when you are ready.
The course will provide a good basic knowledge of ADR – Negotiation, Mediation & Arbitration. The course is in 2 Modules.
MODULE 1 – TITLE: Basics on Negotiation & Mediation
Study of conventional types of negotiation and the alternatives for principled negotiation and its stages and method. Styles of negotiation and preparing to effective negotiation. Overview on mediation based on evaluative and facilitative methods.
MODULE 2 – TITLE: Dispute Management ADR Methods
Comparative study of mediation and Conciliation and the methods of mediation. Arbitration and its style of dispute resolution. Analysis of systems of mediation and arbitration and various laws and rules.
Eligibility:
All professionals or persons who have undergone basic graduate-level education are eligible for enrolment in this program. Law and Management students are also eligible to enrol for this program. The Admission into the Distance Education Program is open throughout the year and you can enrol at any time if you meet the eligibility criteria.
Evaluation & Certification:
You will be sent four 'reading and study assignments' with your course materials, and these form an essential part of your distance learning course. They are designed to help you to work through the course manual and understand the concepts. Each assignment consists of a problem evaluation and should be no more than 2,500 words. Through answering the assignment you will apply the knowledge you have gained through your reading, and test your understanding of the concepts. You will send your assignments to your tutor by post or email as you complete them. Written feedback will be given to help you to identify those subjects where you need to improve your understanding and interpretation of the material. On successfully completing the assignments included in the course a certificate will be awarded, along with the course transcript. As per IIAM Mediator Accreditation System, a candidate with CDM is categorised as Community Mediator.
Application:
Applicants are required to submit the completed application form, the tuition and handling fee and all required documentary evidence concerning their educational qualifications, date of birth and full name. Payment by DD shall be in favour of "Indian Institute of Arbitration & Mediation". No final decision about an application can be made until this documentation has been received and inspected to IIAM's satisfaction. You can also make the payment online. The duly completed application shall be send to the following address: Indian Institute of Arbitration & Mediation, G-254, Panampilly Nagar, Cochin - 682 036, Kerala, INDIA. Telephone: 91-484-4017731 | 4865101 For more details, mail to
training@arbitrationindia.com
Fee:
INR 18,000.00 (Indian participants) | US$ 330.00 (Foreign participants) + 18% GST Additional handling charges for participants enrolled from outside India:
INR 2000.00 (Indian participants) | US$ 40.00 (Foreign participants) + 18% GST