About IIAM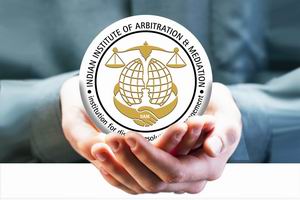 Indian Institute of Arbitration & Mediation (IIAM) is one of the pioneer institutions in India, providing institutional Alternative Dispute Resolution (ADR) services, which includes international and domestic commercial arbitration, mediation and negotiation and conducting training programs in ADR. IIAM is a non-profit organization registered in India and commenced activities in the year 2001. IIAM is one of the founding members of Asia Pacific Centre for Arbitration & Mediation (APCAM) and functions as the APCAM Centre in India. IIAM is also the first Secretariat of APCAM, having centres in most of countries in the Asia Pacific Region. The legal and ethical aspects are guided and controlled by the IIAM Advisory Board, comprising of distinguished and eminent persons from various fields, chaired by Mr. Justice M.N. Venkatachaliah, former Chief Justice of India. The IIAM Community Mediation Service is guided by the CMS Committee, chaired by Mr. Justice K.T. Thomas, former Judge, Supreme Court of India. Administration of IIAM is by the Governing Council.
IIAM is recognised by the Department of Justice, Ministry of Law and Justice, Government of India (For Notification;
click here
| for News;
click here
). IIAM was the first institution in India approved by the International Mediation Institute (IMI) for qualifying mediators for IMI certification. IIAM is a member of the Asian Mediation Association (AMA) and the Asia Pacific Regional Arbitration Group (APRAG). IIAM is the country representative – India for Mediation World, UK.
More about IIAM